The Resurrection Station of the Cross K379
The Resurrection Station of the Cross K379
Product Description
Station cast in statuary bronze or 24k gold-plated (approx. 7"H x 6"W)--no plaque.
Optional:
Available mounted on 8" x 10" oak or walnut plaque.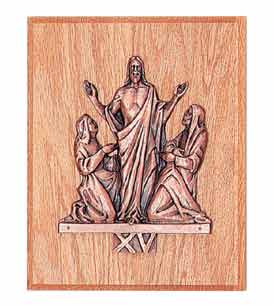 The Resurrection Station is shown with antique bronze finish on a walnut plaque.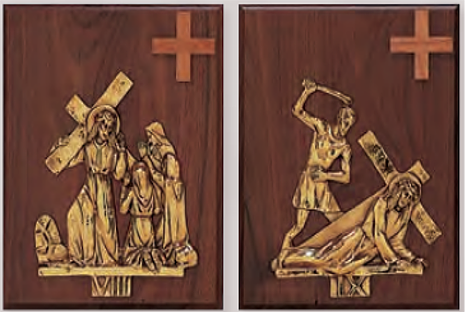 Stations shown with gold plated finish on walnut plaque.
ALLOW 3 WEEKS FOR DELIVERY.
QUESTIONS? CALL 1-800-548-8270
The other 14 Stations are also available with or without plaques (K379).

‹¯¨
‹¯¨
Find Similar Products by Category
Customers also viewed